I ran across the following article on www.BretContreras.com.  While Bret references lengthening the muscle via pilates and yoga I thought that it was great tie-in to the mobilization drills that I presented on KXAN the other day.  Basically – we aren't trying to "lengthen" muscles.  We are simply re-training them to achieve their full range of motion while under load.  This is the difference between "flexibility" and "mobility".  Mobility is the ability to achieve the range of motion while simultaneously handling a load – whether it be body weight or an external load.  I hope you enjoy the article as much as I did! – Nate 
For years, I've been hearing claims that fitness methodologies such as Yoga, Pilates, and the more recent Bar Method create "long, lean muscles." While I realize that much of these claims just amount to marketing terminology aimed at targeting naive women, I can't help but think that many of the zealots involved in these regimens actual believe their own claims. Let's examine the facts.
1. Muscles Have a Fixed Origin and Insertion Point
You can't change where muscles begin and end – these are anatomically predispositioned. I suppose that if you badly break a bone, you could end up with shorter muscles after healing. And I recall stories of Russian sports scientists surgically breaking and reattaching muscles at different lengths along the bone with their experimental athletes to see if it altered their athleticism. Longer muscle moment arms have better leverage, can create more torque, and are better suited for strength, but shorter muscle moment arms shorten more rapidly and are better suited for speed, so there is a trade-off (THISarticle addresses the relationship). But tampering with attachment points negatively impacts coordination, which is vital for sports performance, so to my knowledge this experimentation was quickly discarded.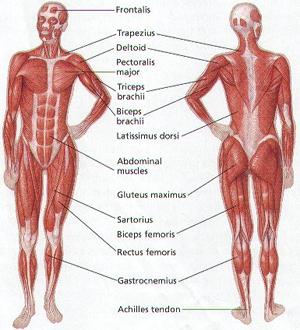 2. Muscles Stabilize and Protect Joints
Let's say that you could indeed lengthen muscles dramatically – what would happen? Certain muscles would eventually become too long and certain joints would begin to rapidly deteriorate. For musculoskeletal health, you don't want extremely long muscles (especially without accompanying motor control) – it further stresses ligaments, discs, bones, cartilage, and joint capsules.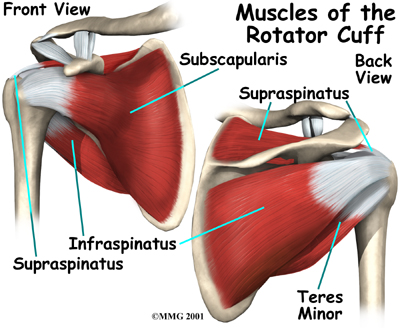 Note from Nate: I think this point cannot be over stated enough.  Most folks posses the passive range of motion required to facilitate optimum movement patterns.  Their "flexibility" issues are in fact "stability" issues and as such these individuals will get better results focusing most of their time on activation drills instead of simply stretching more.
3. Muscles Provide Force to Create Joint Torque During Athletic Movement
You don't want a ton of slack during rapid movement. You want muscles to be the appropriate length for the activity in question. There is an optimal length of muscle that maximizes force production. If a muscle is too long, it won't deliver optimal levels of passive elastic force (and titin, which is really important in enhancing muscle force at longer lengths, won't kick in – see HERE for more info). A deadlifter shouldn't want to be able to hug his ankles from a standing position as this would imply that his hamstrings would fail to produce passive tension (like a rubber band stretching) when setting up the deadlift. Sure, a ballerina would benefit from greater flexibility, but still the muscles need to be able to stabilize the joints or else injury will eventually occur.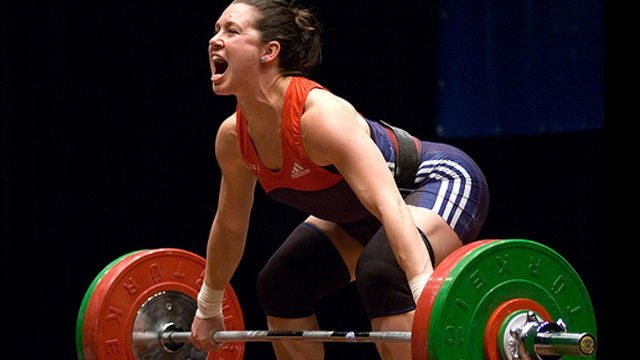 4. You Can Indeed Alter Muscle Length Through Exercise or Immobilization
It is indeed possible to lengthen or shorten muscles. Bedrest and immobilization will cause muscles to decrease in length. Resistance training (particularly exercises that sufficiently stretch activated muscles and eccentric contractions) and explosive training will cause muscles to increase in length. What's interesting is that concentric only contractions at short muscle lengths might shorten muscle. Here are three studies on rats that illustrate these effects, but we need more research on humans (HERE, HERE, and HERE).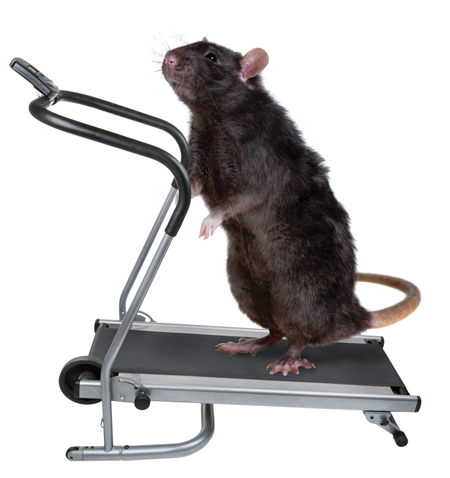 Savvy strength coaches and physical therapists utilize this knowledge to cause muscles to function better at various lengths. For example, to protect the hamstrings from injury during sprinting, they need to be stronger at longer lengths – therefore Romanian deadlifts, Nordic ham curls, and seated leg curls can be employed. Brughelli and Cronin reviewed this phenomenon 8 years ago, and since then much more research has emerged.
But how much can you lengthen muscle? It depends on the muscle in question (mainly it's length), the training status of the muscle, and the amount of time devoted. A longer muscle might be able to lengthen several inches in an untrained couch potato if proper training is employed. Some research shows that length changes come to a halt at around 5-6 weeks of focused training.
The question is – does this have any effect on the visual aesthetics of a human being? When looking at the person's physique, can you even tell that their muscles have lengthened? Methinks not.
5. Stretching Doesn't Increase Muscle Length
When you stretch your muscles, you increase your flexibility. But you do not do so through increasing the length of the muscles, you do so by decreasing your brain's threat response – the brain "releases the brakes" and allows the muscle to stretch further. Stretching is a nervous system strategy aimed at increasing flexibility, not a mechanical adaptation inducing strategy. Weppler and Magnusson reviewed this phenomenon 4 years ago, and since then much more research has emerged.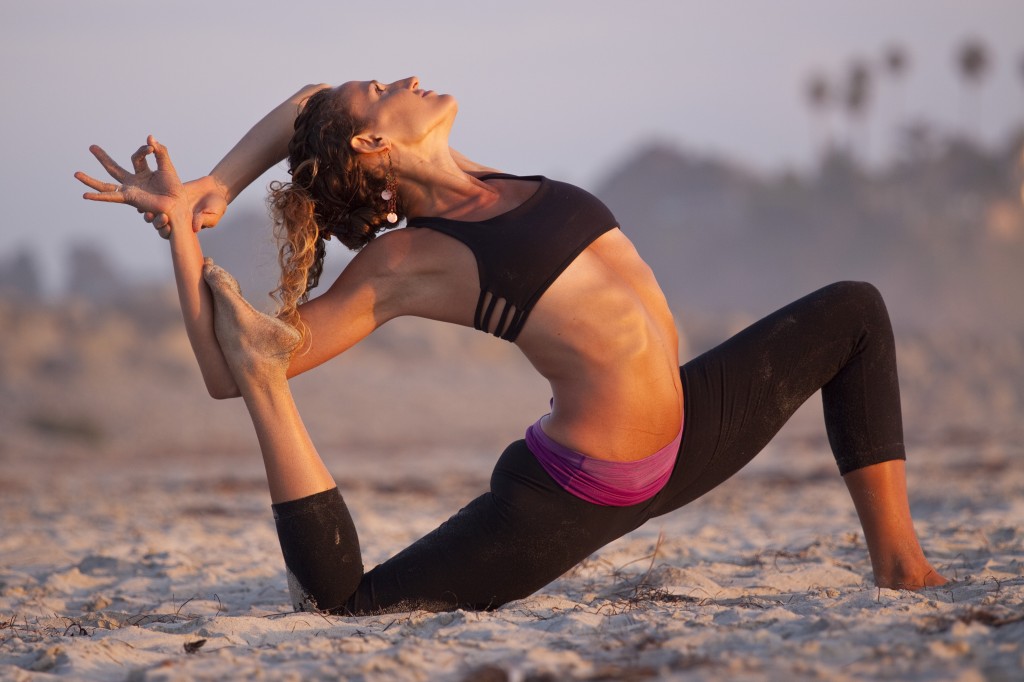 Note from Nate:  Another great point!  We are not actually lengthening the muscle when we stretch.   We are actually just helping it relax.  
6. Leanness Has More to Do With Nutrition Than Exercise, but Higher Intensity is Better for Achieving Leanness
In general, a Yoga or Pilates practitioner that eats like a rhino will be obese and they will have higher levels of intramuscular fat compared to a normal person, whereas a sedentary person or weight trained person who eats properly will have lower levels of intramuscular fat storage compared to a normal person. Intramuscular adipose tissue is more related to diet and weight than it is exercise, though exercise can indeed help (see HERE). However, the more intense the exercise, the greater the losses in body fat (see HERE). Therefore, higher intensity exercise such as explosive sports and resistance training are better suited for reducing fat storage all over the body.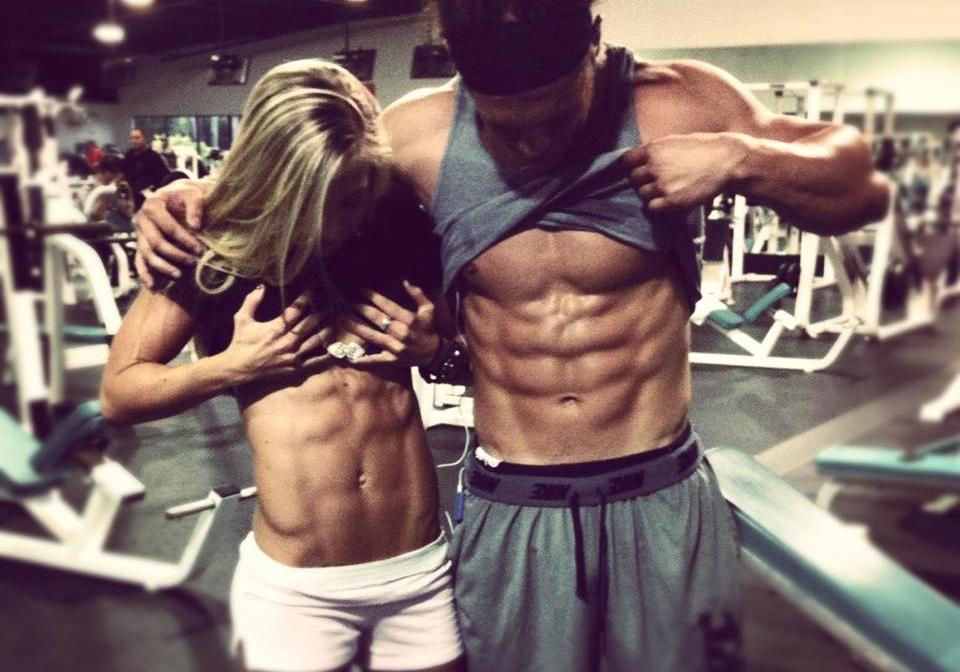 The question is – does stretching and holding poses cause muscles to lean out to a further degree than plain old strength training? The answer is no.
Conclusion
The use of the terminology, "long, lean muscles" is aimed at naive beginners and preys on the fears of women who have been repeatedly told that resistance training will make them overly bulky.
Muscles cannot drastically change length, but strength training is more effective for lengthening muscles than stretching. Granted, Yoga and Pilates methods combine stretching and strength training and involve holding poses at long muscle lengths, but proper resistance training involves eccentric contractions and movements that take the joints through their full ranges of motion.
Gaining flexibility primarily through stretching is overrated for sports performance and is better off gained through dynamic movements that simultaneously improve motor control and stability at long muscle lengths.
Attaining extreme levels of flexibility can be problematic and is overrated for general health and performance.
Flexibility, strength, speed, power, agility, stamina, and body composition are all important aspects of physical fitness, and one quality should not be categorically prioritized over the others.
Achieving leanness has more to do with diet than exercise, though higher intensity exercise will lead to greater improvements in body composition than Yoga and Pilates.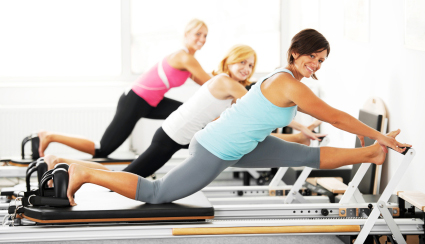 Yoga and Pilates are highly valuable forms of exercises. They can enhance muscular strength and body flexibility, promote and improve respiratory and cardiovascular function, promote recovery from and treatment of addiction, reduce stress, anxiety, depression, and chronic pain, improve sleep patterns, and enhance overall well-being and quality of life (see HERE).
Good personal trainers, strength coaches, and physical therapists borrow methods from Yoga and Pilates in order to help their clients, athletes, and patients efficiently achieve their goals.
If Yoga and Pilates practitioners believe that exercise should be based on creating long, lean muscles, then they should be promoting resistance training with free weights since it is better suited for actually lengthening muscles and improving leanness.
Another awesome post from Brett!  Hope you enjoyed it.  Now time to hit the gym and start participating in full range of motion exercises that involve free weights.

Nate